Which is Best for My Business – Shopify vs Custom eCommerce Site?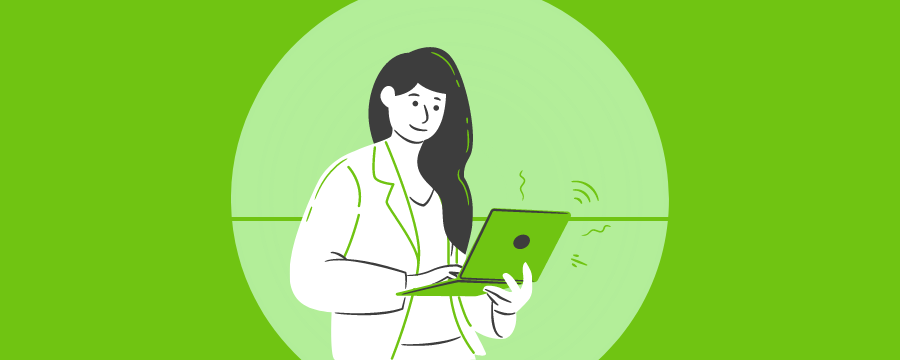 eCommerce growth has significantly increased during the pandemic. Overall customer spending habits have also shifted towards online shopping during this period. The preference for eCommerce sites will only continue to grow over traditional shopping because audiences can be reached much further afield. It is also much more convenient to shop from the comfort of home.
Simply having an eCommerce site is no longer good enough. You need to showcase your product to stand out from the crowd. You can choose either a platform software such as Shopify or a Custom eCommerce Website.
Both have advantages and disadvantages to consider. In this article, we help you identify the main differences so you can make the best decision in the long run for your business.
What is Shopify or a Custom-Built Website?
Shopify is an eCommerce platform builder. It allows you to create your own online store using pre-designed templates, tools and features offered to the user with a package price.
Shopify aims to let beginners create an online store with minimal technical knowhow. It is considered a cookie cutter solution. However, if you need more customisation, you'll need to hire a Web design agency to help you.
Custom-build websites offer the highest levels of flexibility in both features and design. It is a built-for-you website made from scratch which involves a team behind it.
The online store is developed based on the target audience with considerations for marketing strategy, SEO, design and functionality.
A custom-build website usually takes longer to develop than other ecommerce platforms.
Designs are highly tailorable to give you that unique look you have for your business and focuses on the shopper's overall experience.
By choosing a full website agency like AU Digital, we focus on the shopper's experience with the aim to increase traffic to your business. If you have an urgent ETA we can also work with you to speed up development.
Customisation on Each Platform
Shopify is a platform that enables you to upload a logo and set up colours and fonts on the themes offered. However, if you want control over your ecommerce design, this is not a good option for you.
In other words, Shopify offers 73 pre-designed themes and 64 paid ones. If you want basic customisation from your chosen template, you have to use Shopify Liquid which requires specialist knowledge (like programming languages such as PHP). AU Digital has a team of PHP developers to lend a helping hand if you need it.
On the other hand, a custom-built website gives you complete control to create a personalised store designed according to what you want. This kind of ecommerce solution can easily be developed and grow in a way to evolve with your business over time.
Costs to You
There are some ongoing costs to run a website that will be incurred regardless of which option you would choose such as the hosting bill, domain registration/renewal, SSL Certificate registration/renewal, transaction fees for client purchases.
Shopify has three main plans from basic to advanced to suit your online store needs. The more expensive plan has more benefits and quite a few ecommerce features bundled together.  You are limited only to Shopify for domain name, web hosting and other running costs.
At first Shopify plans seem affordable however be careful of hidden costs. The lower fees are for the base functionality and extras add to the base monthly plan total.  And you are expected to pay the same amount each month the entire life of your eCommerce experience.
In a nutshell, Shopify appears cheaper but ends up being more expensive in the long run.
A custom-build website enables you to have every feature required included from the start, including domain name, web hosting, website plugins and so on. And the best thing is as the needs of your business grows, a customised website can grow in a way that is cost effective. The initial website development is a one-off expense, and once delivered the only other cost to the design are updates as required.  There is more freedom for you, the business owner, to choose the most cost effective solutions for the regular website hosting costs, too.
After the initial design cost, a custom-built website is the cheaper eCommerce solution in the long run with greater freedoms to maintain manage your site.
Features to Know
Shopify is an ecommerce solution platform that provides a number of features to users. Some of the outstanding features include payments getaways providers, product management, shipping and many others that the platform has inbuilt on offer to users. The user is limited to the providers partnered with Shopify.
With a custom-build website, a digital agency can help guide you to the most suitable platform, software on which to run your online store and assist with choosing which payment gateways and other tailored solutions may be required to suit your ecommerce needs. You have greater flexibility to choose from a greater pool of providers.
Third-party Integration
Shopify supports a large number of third-party apps and its focus is to make money for their third-party partners. These apps assist with marketing, SEO, inventory tools and more. These third-party apps extend the capabilities such as shipping, accounting, supports sales channels integration.  It is up to you to choose these third party apps on your own and each app will add to the overall monthly plan bill.
Choosing a custom-build website opens the third party plugin pool much wider. By using a digital agency, their team is there with experience to assist you with choosing the best fit (and best value) for your project requirements. A digital agency can further tweak these plugins to fit your specific needs. This means you will have a fully functional website in a quicker turnaround time, leaving you free to focus your energy where it is required.
Conclusion
To make the final decision, you need to analyse what your business needs. Custom-build websites and Shopify offer different ecommerce solutions.
Shopify is an easy-to-use platform where all the technical details are taken care of for you and get your store live quickly.  But if you need more features on the site, you may need a professional web developer.
After factoring in the extra transaction fees, expensive themes and plugins to the monthly recurring bill, the platform might not be a cheap as you first thought.
And the downside is, if you decide to migrate your store to a different platform this isn't going to be easy. All your ecommerce design, blog posts, store policies and pages will need to be developed from scratch. This issue is usually referred to as vendor lock-in that comes with all hosted platforms.
With custom-build websites, you'll have a unique design for your business to stand out from the competitors. Your website will be tailored to deliver a seamless user experience to your customers. And your website files can transfer to a new hosting provider with minimal technical issues.
How We Can Help
There are a few platform options that you can choose from for your ecommerce.  This can be a bit overwhelming when you want to make your online business operational as soon as possible.
If you are not quite sure what is the best solution for your business, AU Digital is here to help.
We are specialised in website design and development, and have creative, technical and marketing expertise to deliver the best online solution for your business.
Contact us
today to speak with one of our team about how to take your online business to the next level.