How Can Website Design Affect Your Website's Traffic?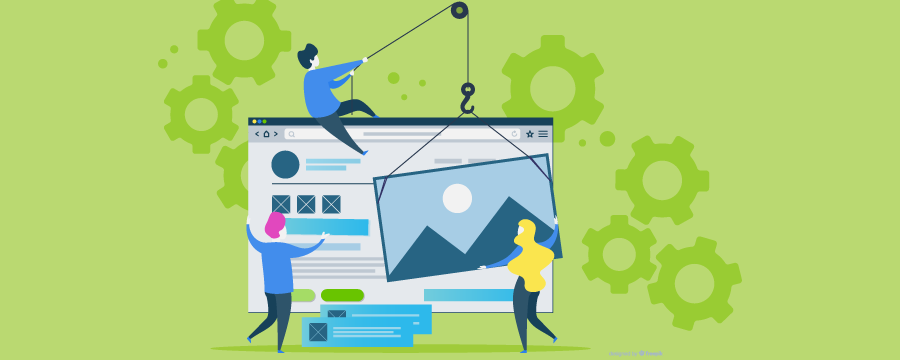 Some business owners will think about how to increase traffic after the website is built. Don't fall into this trap.
Website design plays a crucial role not only on how the website ranks on search engines but on customer's satisfaction. A well designed website will impact potential customers, build trust and expectation of quality when users visit a website that is easy to use, useful and beautiful.
Keep in mind, first impression matter. It takes about 50 milliseconds (a blink of an eye) for users to form an opinion about the website that determines whether they'll stay or leave. And first impressions are over 90% design related, meaning if the website is not attractive the user will not explore beyond the homepage.
If you have an existing website and current digital marketing strategies are not yielding any results, rethink your website design.  No amount of marketing can help a poorly designed website.
Here are some common issues that can affect a website's traffic and impact negatively on search engine rank.
1. Responsive Design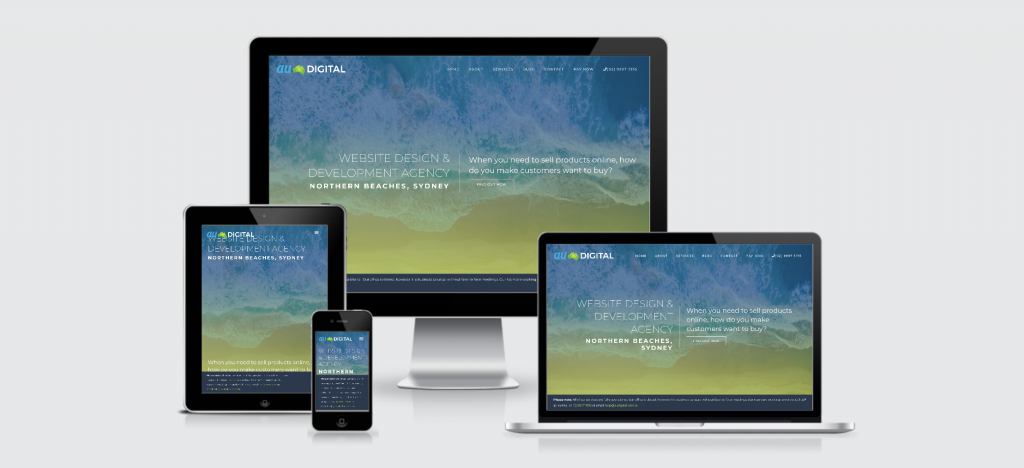 In 2019, mobile web traffic represented 47.5% of the total web pages served to any internet browsers and having a responsive website design nowadays is crucial for your business to be found.
But what is responsive design? A responsive website will adapt the design and content clearly for the user regardless the size of the screen or device they are using.
Why is important to have a website design responsive? They deliver a better user experience in the customer journey, reduce bounce rates, boost website conversion and improve company perception. Without mentioning that your business will be where your audience is.
Therefore Google prioritises mobile -friendly websites in several ways to have a higher rank in its algorithms.
2. Website Speed
A slow loading website will result in a poor user experience, increasing bounce rate. Search engines, such as Google, consider as a rank factor page load and performance.  They will penalise a slow loading website by ranking lower in the search engine results.
Most users click on the websites displayed on the first page of the search results, if your website is not one of them it will reduce the changes to improve organic traffic. But there are a few ways you can speed up your website:
>> Images and videos are often one the main reason that impact on the speed. Optimising images and using the right size will reduce the loading speed.
>> Choose the right hosting option and a company with the best quality service.
>> Cut down the number of plugins and delete the ones is not in use.
3. Optimising Content
Content optimisation means placing relevant and search friendly keywords through out your website and content, including page titles, descriptions and in the text.
The optimisation helps to tell search engines that your website answers visitor's questions and in return you'll rank higher increasing website traffic.
A SEO friendly website can be easily crawled by search engines which increases your SEO and also helps to attract potential customer's to your website.
4. Up to Date Content
Updating old content gives the website a fresh score and helps to increase the effectiveness of the SEO efforts and boost the search engine traffic. This doesn't means re-doing all content, simply update some content on regular basis or create a blog.
But first you should consider if this is beneficial to your business. If you think it is, a blog on your website adds a fresh page to a website, rank for more keywords and improve ranking on search engines like Google.
5. Visual Design and Usability
A well designed and professional looking website can make or break a user's impression of your business and reflect in how much traffic you can attract. 75 percent of users admit to making judgments about a company's credibility based on its web design.
Being consistent about your online business and offline business is another important consideration that can affect web traffic.
The visual design should represent your business in the best way as possible. So take a minute to think, is your website design is up to date or is it something you are embarrassed of?
You also should consider the usability of your website. A clean, well structure and easy to use website helps a user to find quickly what they are looking for and improve user experience and satisfaction.
Closing
There is some important web design tactics you should think about when developing a website that has the potential to attract a lot of traffic and potential customers.
If you have any questions or don't know where to start, contact us today and speak with one of our team. AU Digital is a full-service website and web design agency with the expertise and experience to assist with all your website needs.