5 Ways to Improve Website Traffic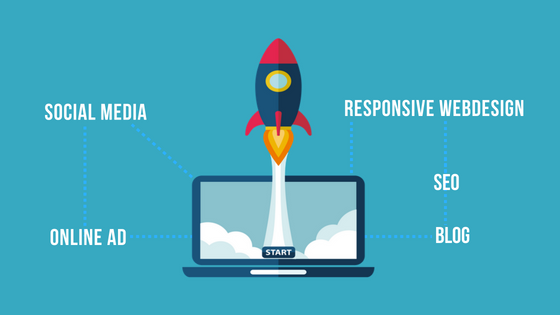 Website traffic is a fantastic way to drive business growth. By gathering insights about your audience and improving search engine credibility, you can generate more leads and attract more customers.
It is not easy to stand out above the competition, so here are some basic tips that can help you increase web traffic and improve your online performance.
1) Implement SEO On Your Website
SEO – or Search Engine Optimisation – attracts more website visitors by having a higher rank on search engine results pages.
Some basic aspects of SEO include using high quality keywords in titles and header tags, as well as using consistent meta descriptions for your pages. These will ensure the search engine understands what your business is and matches it with user queries.
However, there are many SEO tactics that can be used throughout a website that can improve rankings and drive visitors. It can be a complex process, so if you don't have the skills to set up and maintain SEO strategies, AU Digital can help devise an effective strategy.
2) Have a Responsive Design
With the increase in mobiles and tablets, people are now regularly accessing the internet on multiple devices. To make sure users have a positive experience on your site and find the information they need, it must be easy to navigate across all devices.
Having web pages that are attractive and quick to load on desktops, phones and tablets will increase the time that potential customers spend on your site, as well as improve SEO performance.
3) Advertise Online
Whether it is through social media platforms, search engines or display networks, paid advertising is an effective way to boost traffic to your website. A key advantage of paid marketing is that strategies can be adjusted to fit your business goals. For example, budgets will be used differently if you want to advertise a special promotion or simply create brand awareness.
Each paid channel has its pros and cons, so before you invest, a plan needs to be made to make sure you meet your objectives.
04) Use Social Media
Social media is an important way to connect with customers and develop brand loyalty. No matter what your niche is or who you target, you are likely to find them on social media in some shape or form.
Creating content about your business and its services or products will attract web users to your page and ultimately your website. Social media is an extension of your own brand, so it must be tied in with all your online activities. If you have a new blog post or there has been an important change in your business, it should be shared on your social media page. In order to reach a wider audience, it is critical to get an understanding of your target consumer and how they interact with social networks.
05) Create a Blog 
Adding a blog is good for method of improving SEO performance and driving traffic to your website. Search engine 'bots' are constantly searching the internet to index new information. Regularly updating a blog will make sure they come to your site more often and improve search result ranking.
The key to optimising a blog is consistent, valuable content. If you want to get the greatest benefits out of a blog, you must post regular articles that are relevant to what your customer is interested in. Refreshing old content with updated references and information can be a good way of maintaining an effective blog.
If you need help to attract more visitors to your website, AU Digital is a full service website agency  that can analyse your business and suggest some online strategies so you can get more online traffic. Contact us today or talk with one of our team on 9907 3136.