5 Tips to Get Your Website Ready for Holiday Season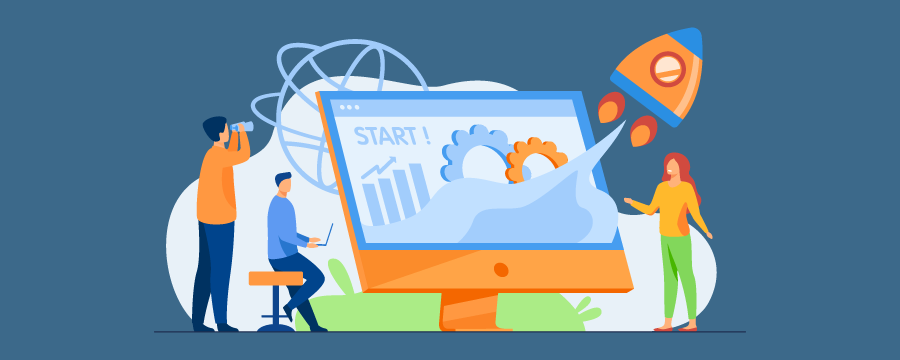 As holiday season draws near and now it is time to think if the website needs an update to deliver a seamless customer experience and attract customers.
This time of the year most of the website business increase traffic and it is the perfect opportunity to capture the attention of potential customers, improve online presence and be found on search engines to convert more sales for your business. And for all this to happen you need to have your website up and running.
1.Holidays Key Dates
Some overseas holidays are becoming popular in Australia and November has become the busiest shopping month. Keep in mind the key dates below to make holiday plans and have your business ready for the season.
> 11th November – China's "Single's Day has grown dramatically since its creation in 2009, and has started to make an impact in the Australian market.
> 27th November – Black Friday.
> 30th November – Cyber Monday, both are American holidays which follow Thanksgiving and started to influence Australians.
> 25th December Christmas.
> 26th Boxing Day.
2.Mobile Optimisation
With the growth of the mobile over the years users have any information on their fingertips and most of them first check the mobile before taking an action.
If you are searching on your mobile, you want a quick and easy information to help you to make the decision. Mobile devices – excluding tablets, generated more than 51%of global web traffic in the second quarter of 2020.
Nowadays with COVID-19 simple activities as dinning out or visiting a business has changed. And having a responsive website that adapt in any screen size is crucial to deliver the best user experience, keep them on the loop and retain customers.
Not to mention that over the years Google prioritised mobile websites on searches improving their search engine rankings.
Don't know where to start? First test if the website is responsive by using Google's mobile friendly test . If the website didn't pass on the test, AU Digital can help you to upgrade your website to a responsive design before the holiday season comes.
3.Website Load Time
Page speed isn't only important to keep the visitors, but it's also an important ranking factor in Google search results. Slow websites drive visitors away, according to a survey 47% of consumers expect a web page to load in 2 seconds or less.
This time of the year is the perfect time to improve the website speed and take the opportunity to attract more visitors. Test your website speed with Google's page speed tool and make some improvements by optimising images and removing unnecessary pages from your website.
4.Secure Website
Holiday season usually is the busiest time for website traffic but also could mean an increase in exposed security vulnerabilities with the number of website visitors increasing.
When shopping online, users will prioritize a website that is safe as it'll protect their personal data.
71% of people won't buy from a website which doesn't display a security policy or trust seals. Having an SSL certificate on the website builds consumer confidence and establishes trust.
Google aim to become the trusted search engine and it has been forcing websites to implement SSL Certificate by blocking the content or showing a "not secure" notification.
5.Improve Customer Support
This time of the year is important to get new customers, increase profits and retain exiting ones. But it's also is a period where in call volume increases, complains and requests about product details, delivery, return policies and holiday hours.
Can you imagine if you can offer a round-the-clock support to your customer even when you team is off?
With Chatbot it is possible! You can integrate in on the website live chat or Facebook Messenger and offer 24/7 assistance by setting up personalised greetings and guiding users to get the right response that they are looking for.
But what is Chatbot? In a nutshell it is a computer program that is designed to simulate a human conversation and can help customers quickly and easy to find answer to a simple querie.
60% of customers surveyed said they would leave a company after an unfriendly service.
Using Artificial Intelligence, like a chatbot you can automate customer support, to help users to be informed about business hours, support availability and delivery a seamless experience.
WEBSITE ASSESSMENT
Start planning now for the months ahead. Feel free to contact us for a website consultation where we can help you plan your holiday season. Contact us today on 99073136.