10 Ways to Increase Traffic to Your Website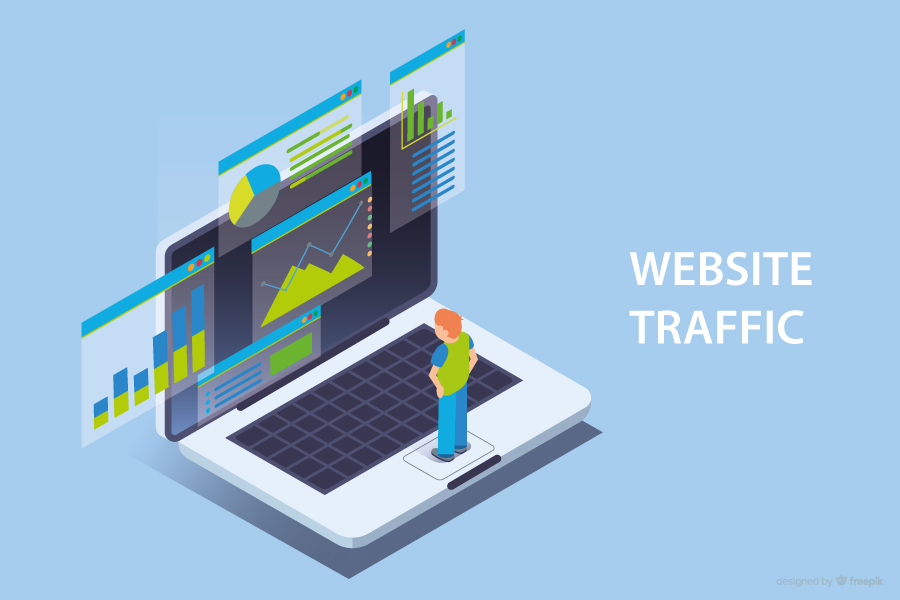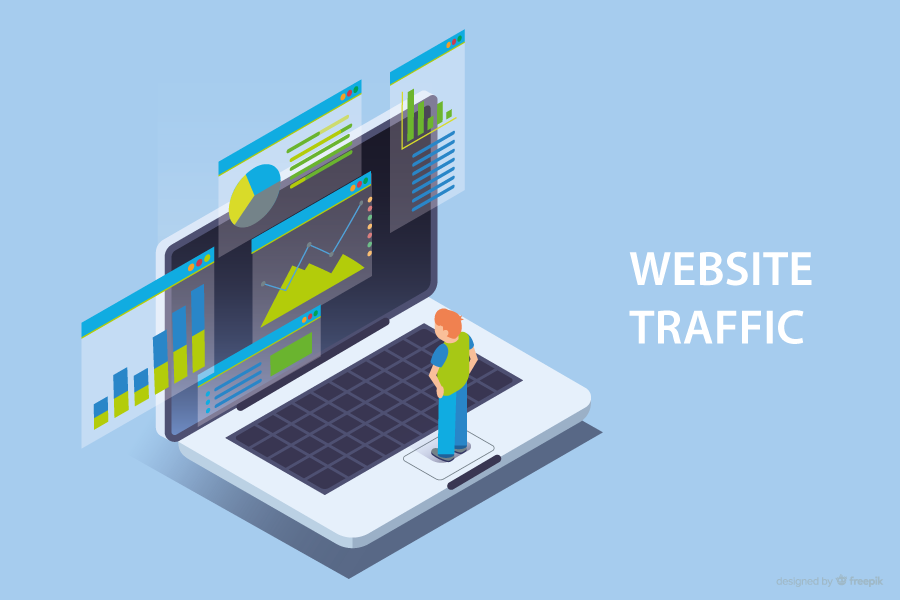 Website traffic is an important indicator of business growth. Generating more leads will help to gather audience insight, improve SEO and search engine credibility. As a result, this will increase conversions and attract more customers.
There are two effective ways to increase website traffic. One is free which involves search engine optimization, setting up Google My Business, creating a blog, social media and so on. But these traffic driving strategies require knowledge and time, and lack of this knowledge creates a disservice for your business. The second way involves paid ads.
Do you want to know more how to get traffic to your website? Compiled below is a list of the most effective strategies.
1. Optimize Website Content
To increase web traffic, ensure that the website content is optimized. This is achieved by creating relevant content about your business focussing on keywords used in search queries.
2. Start Blogging
Blogging not only helps your SEO, but it is also one of the most effective ways to increase organic web traffic. Well written and relevant content can make users interested to come back to your website and share your content.
Some business will find it difficult to keep the blog updated with quality content on a consistent basis, this is when you may need help from a digital agency.
Content marketing is a great way to build relationships, engage with your customer and drive traffic to websites.
2. Email Marketing
Email marketing is an amazing tool to promote any offer or service, stay in touch with customers and can also help get traffic to the website.
Sending out useful information with links to your website can increase your web traffic. It helps customers get to know more about your services or products by using blog posts and landing pages with specific products.
4. Update Old Content Regularly on the Website
To increase the effectiveness of the SEO efforts and boost the search engine traffic, updating old content will give your website a fresh score which is one of the factors used by Google to determine the quality of your website. This doesn't mean re-doing all content, simply change some content on a regular basis.
This is one of the reasons that abandoned websites or articles don't rank well after few years.  A few updates on key articles and on the website can be recognized by Google that your website is fresh.
5. Be Active on Social Media
Social media is one of the most popular marketing tools to engage with customers and drive traffic to the website. Posting regularly on social media such as tips, new services or new blog posts can grab the attention of new audience. With relevant and quality content you can turn the social media audience into website visitors and draw traffic from their networks if they share the content.
And don't forget to add hashtags in the posts, this can increase the chances to get discovered by users searching for your products and services.
6. Online Ads
While SEO is a long-term process to drive traffic to website, paid search ads, social media advertising and display advertising can bring quick results. It is a supplement for organic efforts.
Paid search ads appear on top of the results alongside the organic search listings (non-paid). Ads targeted to a specific keyword boosts a company's visibility against competitors that have not invest in the same keywords or phrases.  You set a budget that caps the ad campaign and ads are charged per click.  The campaign ends when your set cap is reached.
7. Social Media Ads
Social media ads are charged in a similar way to online ads.  With social ads, you can narrow down your audience to ensure that the customers you want are the ones seeing the ads. It can be target based on age, location or interests that are relevant for your business.
Don't have time or expertise to manage your online ad?  Au Digital  can help you getting started.
8. Responsive Website
Today, more people than ever are accessing internet through mobile phones. Responsive websites adapt your website will deliver a good experience across a range of devices. Last year Google prioritised giving mobile websites a higher-ranking value than the desktop.
9. Add important metadata
Metadata has three key ingredients which optimise a web page or blog: the URL, meta title and description. These make SEO a key driver of traffic, as it affects how often your content appears in relevant searches. Ensuring metadata is populated in all pages will assist with a higher ranking.
10. Website speed
If your website takes too long to load, it will result in a bad experience and bounce rate will rise. Google will penalise your website by ranking it lower in the search results page for giving users a negative experience. Make sure the website is optimised, including image sizes, page structure and functionality of third-party plug-in. And keep in mind that a 1 second delay reduces page views by 11%*.
Used the techniques and still are not getting the results that you hoped! AU Digital can help! Speak with one of our team and get a free SEO assessment to identify the opportunities you have been missing.