If you are receiving errors as you try to receive email, there are a few things that are worth checking.
Is your incoming mail server set correctly? Your mail server will be mail.yourdomainname.com (or .com.au) For example, the AU Digital mail server is: mail.onlinefusion.com.au
Id your username set correctly? Your username will be your entire email address. For example, the main email account at AU Digital has a username of production@onlinefusion.
Have you been careful to enter your password correctly. It will be case sensitive, so check that yuor Caps Lock is off when you do it.
Below are the instructions that show you how to find these settings.
Step 1: Open your "Account Settings" from the "File" menu item.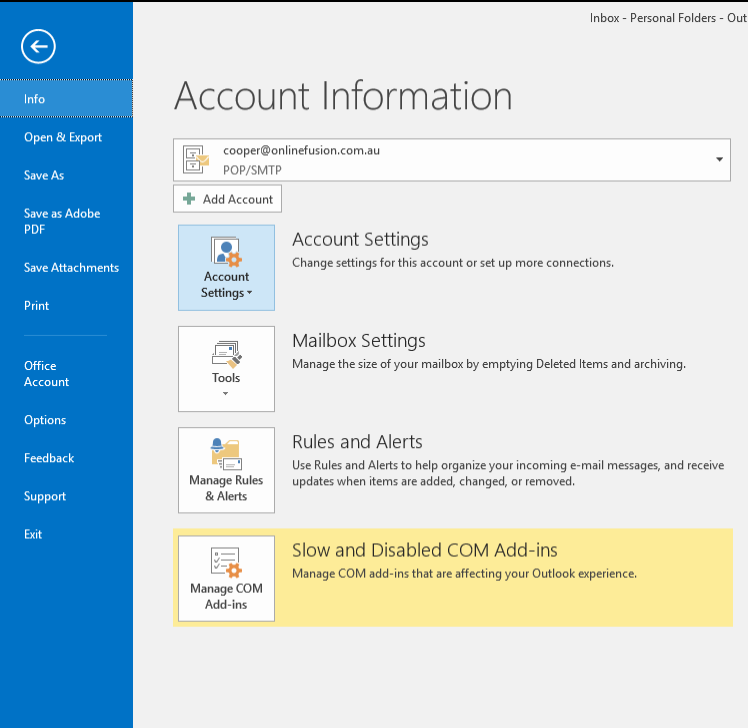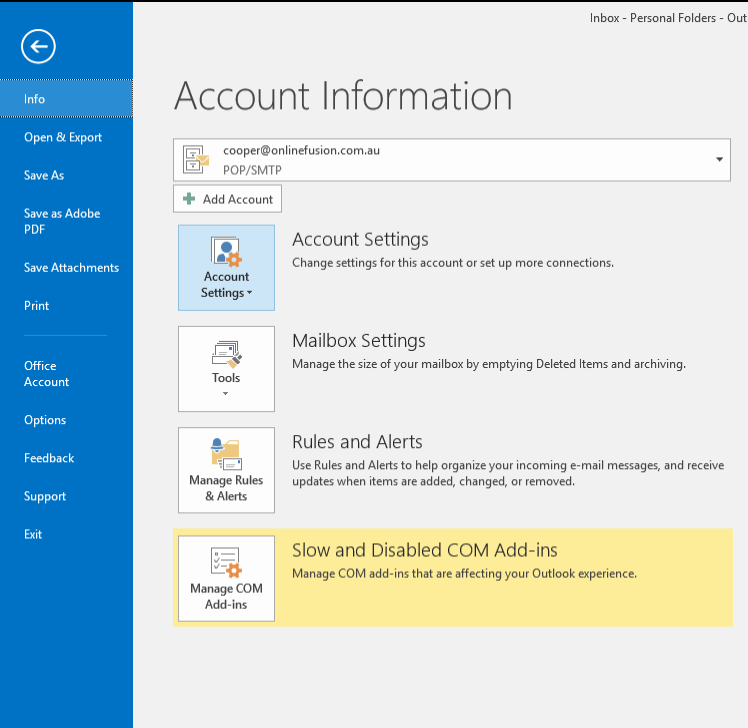 Step 2: Select Account settings then existing email account, and click "change". (Note: you don't actually want to change anything here, we are just looking.)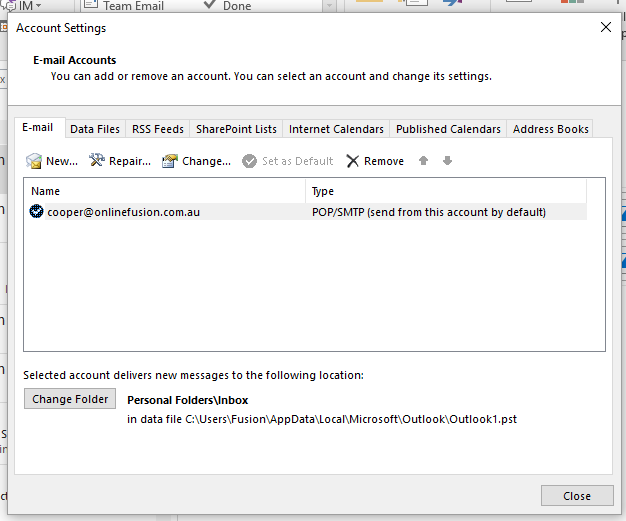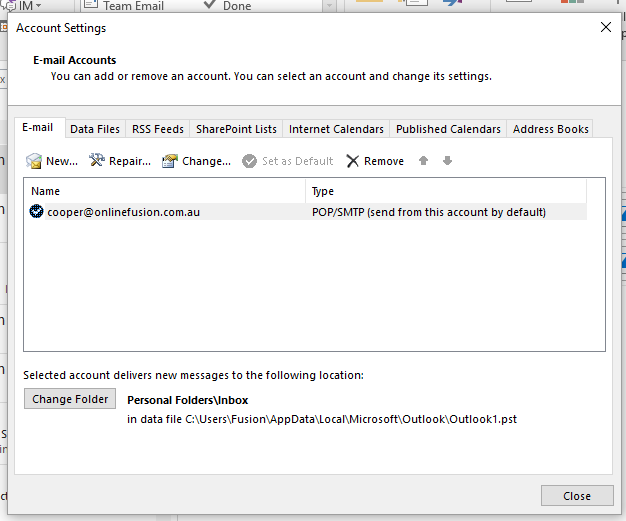 Step 3: This wil show you all of your server settings.