All About Birth is a company providing prenatal education services. The owner, Louise is a mother, midwife and childbirth educator. She provides prenatal childbirth education courses for expectant couples. Giving birth for the first time means moving into a world of the unknown which has a lot of potential for anxiety for first timers. That's why the website needed to communicate professionalism and calm. All about Birth actually teaches a course called Calmbirth (c) too. Our client also sells a book she wrote about inspiring stories which she now sells online and takes bookings online.
Our client needed to be able to make edits to the website without a developer. The content management system was outdated and difficult to use.
A redesign to make the site more user friendly and communicate professionalism and calm through the use of images, a better layout and colour scheme.
Our client took bookings through a form which took each new client's details. The client then received these details by email and then needed to manually check their client in and call them to follow up. This process took quite a lot of time once the entire class had been processed.
Create a WordPress content management system to allow for easy edits
Redesign the site with a better user experience in mind and a focus on drawing attention to the bookings section.
Automated booking system which has a set number of possible attendees. A potential client makes the booking online. If there is still space in the system they can then pay online. Their confirmation is sent to them automatically. The client then just needs to print out her class list ready to teach.
Summary
Convert old site to new WordPress CMS
Redesign Website
Create an events and booking system
Integrate their system with Paypal
Create an eBook module for users to pay and download their book online
Home Page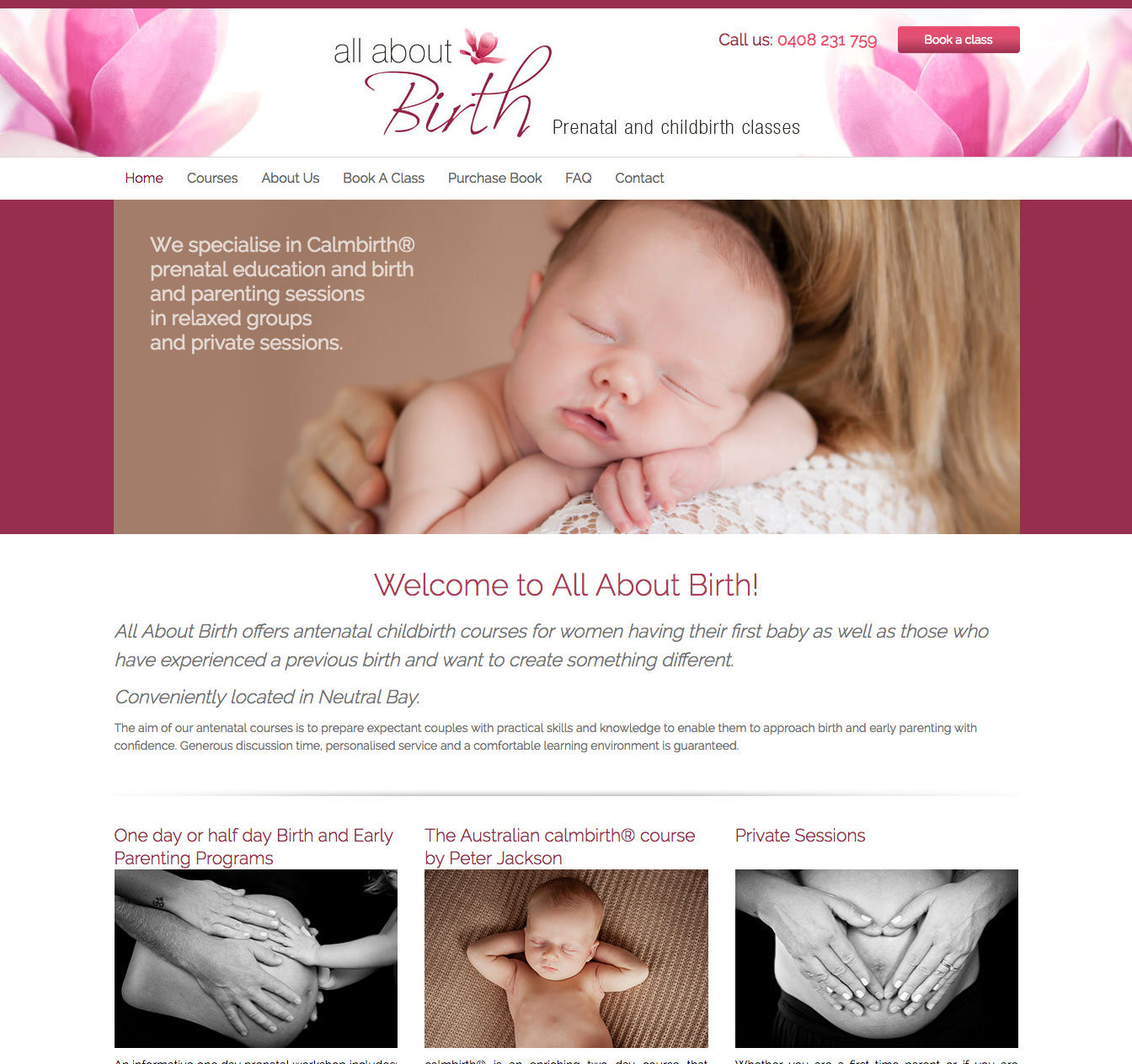 Courses